Erotomania Productions and Management is a division of SGB Media Group based in Scottsdale, AZ and represents, promotes and grooms adult entertainment industry performers, educators, authors, actors/actresses, screen writers, distributors, and content producers with their social media, public relations, digital publishing and marketing, trade show marketing and E-commerce solutions.
Monday, October 17, 2011
Posted by

Eroticpublisher
at 2:32 AM
0 comments


Sunday, October 9, 2011
State officials believe that having a bunch of porn lying around in prisoners' cells all the time doesn't make for a very hospitable work environment for women who work in Connecticut's penitentiaries; indeed, the Associated Press reports that some female guards have complained about being sexually harassed by porn-wielding inmates. Also, porn doesn't really help rehabilitate sex offenders, officials say. But the pro-porn protester-prisoners assert that the ban violates their First Amendment rights. (It might also violate their Eighth Amendment rights, if they happen to be Chronic Masturbation Syndrome sufferers.) They're willing to compromise: If they can't have magazines, they'll accept "cable programming that offers and displays nudity, also sexual activity"—otherwise known as Pornographic Films.
Do you think it's unfair to make Connecticut prisoners do their time without access to "pictorial depictions of sexual activity or nudity?" Or do you think these guys are just being whiny and spoiled? At least they don't have to remain in isolation for 22 hours a day or endure being frozen by air conditioners running at full-blast, like the hunger-striking prisoners in California's Pelican Bay prison do. Maybe that's an unfair comparison to make, but consider that the ban "doesn't include material that could be considered literary, educational, artistic or scientific." So it's not like they're being kept from reading. These guys can still subscribe to National Geographic, which sometimes has naked people in it. And art magazines. And Reader's Digest, which doesn't have nudity but a lot of great jokes.
Posted by

Eroticpublisher
at 5:24 PM
0 comments


After more than ten years of very vocal opposition by nearly every company potentially affected by the new .XXX top level domain (TLD) extension, on March 17th 2011 ICANN approved .XXX despite numerous concerns. Chief among those concerned was a prevailing consensus that the creation of the .XXX domain was an simply an underhanded attempt at a money-grab by ICM Registry, the backers and owners of the new domains. Now, the truth of that concern is finally coming to light. .XXX History And Widespread Opposition The theory that ICM Registry [1] would use their new .XXX domains to fleece owners of existing .com domains has become commonplace. The addition of a new extension with no other redeeming value according to opponents, serves solely as an attempt by ICM Registry to extort large sums of money from companies interested in protecting the purity of their existing brand names. Primary domains like Sex.xxx, XXX.xxx ,Porn.xxx, Hustler.xxx, Playboy.xxx and others were thought to be the most likely targets. Several leading companies from all facets of the adult entertainment industry banded together to take part in the creation of DotxxxOpposition.com, a news resource and community forum backed by the Free Speech Coalition and many industry insiders. The site hosts a parody style video that satires the efforts of ICM Registery and stars Larry Flynt (Huster CEO), Allison Vivas (PinkVisual CEO), John Stagliano (Evil Angel CEO), Joanna Angel (BurningAngel.com), Ron Cadwell (CCBill CEO), Peter Acworth (Kink CEO), Mitch Farber (Netbilling CEO), and a host of other adult industry leaders. The film was written directed and produced by Wasteland.com CEO Colin Rowntree. [2] Industry communication among online message boards and trade shows has also been decidedly against the creation of .XXX, and ICANN itself stated serious concerns that lead to a denial initially and a half-hearted approval eventually. "Upon first blush, a .xxx sTLD sounds like a brilliant idea. But once one factors in the real world implications of such an easily blocked, censored, marginalized, and manipulated domain suffix, it becomes far less appealing" according to DotxxxOpposition.com "When a business with no ties to the online adult entertainment industry decides to "protect" it by cornering the market, aggressively pushing for the domain, rewriting history, treating our representatives and press with marginal respect, brushing our concerns aside, charging $60 per registration — and telling us we're lucky that the price is that low — even beer goggles don't make it look kissable. For these and other reasons, we believe that, in spite of panicked domain preregistrations, the voice of the industry is soundly raised in opposition to what would ultimately become Stuart Lawley and the ICM Registry's company store." Limited Market And Curtailed Reach As if the opposition to .XXX from within the industry it seeks to consolidate was not enough of a headwind for ICM Registry to overcome, major regions of the world including India and the Middle East immediately stated their intention to block all .xxx domains when word of their approval by ICANN was announced. According to a report published by The Economic Times: "India along with many other countries from the Middle East and Indonesia opposed the grant of the domain in the first place, and we would proceed to block the whole domain, as it goes against the IT Act and Indian laws," said a senior official at the ministry of IT. "Though some people have said that segregation is better, and some countries allow it. But for other nations transmission and direct distribution of such content goes against their moral and culture." [3] Michael Humphrey of Forbes.com also picked up on the myriad of economic problems that would unnecessarily be caused by the release of .XXX stemming from exorbitant domain registration fees, ghettoizing of adult content chilling free speech, and he concluded " Whatever your stance on porn might be, you can see why the industry thinks those "x's" look more like a mark than a market." [4] Domain Pricing Expectations While ICM Registry has already set the wholesale price for 'standard' .xxx domains at approximately $60 per year, with markup charged by each associated domain provider at the consumer level expected to bring prices up to the $200-300 dollar range for newly purchased domains, ICM Registry has also chosen to hold back a large number of 'premium' .xxx domains in the hope of generating much higher selling prices at auction. It should be noted that much of the intrinsic value of some of these domains can be directly attributed to the fact that the underlying .com version of the same keyword has already been used in the marketplace successfully for years. In that way a strong legal argument exists regarding copyright infringement if companies decide to litigate rather than capitulate when acquiring the '.xxx version' of their own existing brand names. While the windfall profits may fall far below the desires of ICM Registry, the costs projected still make litigating appear to be inexpensive in contrast to purchasing premium domain names that may be garnered easily via court order instead. According to EllitotsBlog.com, a leading community of domain speculators, a poll recently posted asked what price domainers believe movies.xxx may bring as part of the auction at an upcoming TRAFFIC trade show. Two telling facts can be taken from the poll. On the one hand, the lowest option listed by editors was 'Under $50,000', creating a bias within the results of at least a five figure sale price. The other fact is that more than 40% of respondents at the time of this writing have made 'Under $50,000' the clear winner, with almost twice as many votes as any other price bracket. [5] Approval of Many More Top Level Domains When the initial ICANN ruling authorizing .xxx domains was announced, many onlookers were shocked by the decision. The 16 member panel had seemingly allowed the creation of .xxx in direct conflict with the industry most affected by it and opened what some believe to be a Pandora's box of free speech problems in the process. Two months later, on May 30th 2011 ICANN may have expressed it's reasoning through its own action in a way much more profound than any of the earlier rhetoric. A major barrier to completely revising the way the internet is managed was forever discarded by a 13 to 3 vote in favor of introducing an unlimited number of new top-level domains to compete with .com, .net and .xxx. The new process requires a $180,000 application fee and a fair amount of bureaucratic red tape, but for the first time it sets a clear path for anyone interested in creating their own new TLD quickly. For the mainstream market this means a company like Disney may soon own the TLD .kids or a company like Dreamworks might choose to create a .Movies extension. However, for the adult industry and .xxx specifically, the impact may be much more immediate and profound. If the price of creating the entire .Sex or .Hardcore TLD is only $180,000 and includes every domain name under a comparable adult TLD extension, why would any company choose to spend more than that amount seeking to secure the .xxx version of their own .com domain from ICM Registry? It is a question that domainers seem to be answering with the silence of their checkbooks. Analysis And Summary After a decade of battle to bring .XXX through the ICANN process and millions of dollars in expenses, ICM Registry may be left holding the bag on an entire set of domain names that lose value as each day passes. "We can unequivocally say that the industry does not support it," said Diane Duke, the executive director of the Free Speech Coalition, at a press conference covered by PCMag.com during a formal protest attended by many top industry executives during ICANN deliberations. [6] The fact that seems to have eluded ICM Registry is that the number of companies willing to explore business opportunities in the adult entertainment market has always been very limited. Most so-called mainstream companies won't even purchase traffic from massive adult sites or allow their affiliate program traffic partners to use explicit content to generate sales. With such a small list of potential buyers to begin with, the systematic efforts of ICM Registry to confound industry insiders and overlook industry concerns may have poisoned the well before .xxx ever had a chance to take root. Resource Links & Sources This Op-Ed by Stewart Tongue is based on information from private discussions with industry professionals, domainers and numerous credible resources. Some of the more prominent resources are linked below for your conevenience. [1]
http://www.icmregistry.com/
[2]
http://dotxxxopposition.com/
[3]
http://articles.economictimes.indiatimes.com/2011-03-24/news/29181495_1_new-d...
[4]
http://www.forbes.com/sites/michaelhumphrey/2011/03/24/indias-reaction-to-xxx...
[5]
http://www.elliotsblog.com/at-what-price-will-movies-xxx-sell-8475
[6]
http://www.pcmag.com/article2/0,2817,2382185,00.asp#fbid=0CPO3-xA6az
Stewart Tongue is a writer and professional SEO marketing consultant for leading adult entertainment industry brands. His work also includes a consistent focus on the ethics of online commerce. He owns and operates a network of more than 700 active websites.
Posted by

Eroticpublisher
at 7:34 AM
0 comments


Sunday, October 2, 2011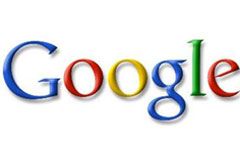 New Google Tool Tracks Traffic in Real Time
Google launched a new tool that will allow webmasters to track in real time how many people are currently on their site.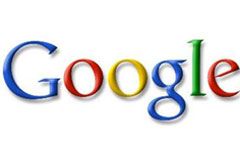 New Google Tool Tracks Traffic in Real Time
Google launched a new tool that will allow webmasters to track in real time how many people are currently on their site.
FSC: Jeffrey Douglas - It's Time
I have a policy: FSC does not give awards to standing board members. To the outside world it would seem a conflict of interest and somewhat self-serving. However, in this milestone year for FSC I thought it not only appropriate, but also necessary to say a few words about a man who is significantly responsible for FSC's success — FSC Chairman of the Board Jeffrey Douglas.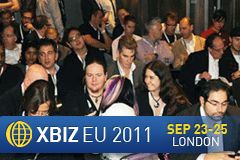 XBIZ EU a Resounding Success, Draws Top Industry Execs
The inaugural XBIZ EU international digital media conference this past weekend was a resounding success, with many top industry execs praising organizers for large turnouts to its seminars and events.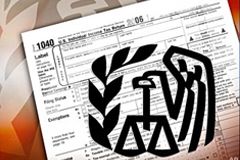 Adult Entertainment Execs Face Jail for Cheating IRS
Two proprietors of "live adult entertainment for cash-paying customers" could get jail time for cheating the IRS.
Posted by

Eroticpublisher
at 9:55 AM
0 comments